To send a fax using your email client (for example Microsoft Outlook or Gmail), create a new email and set the to field to PhoneNumber@fax.upstreamtech.io, where Phone Number is the destination fax number, including the area code. Please note that this must be an Australian landline number. Mobiles and international numbers are not supported.
Attach a single PDF which you would like to be sent as a fax, and click send.
Before you can send a fax via email, you will need to authorise your email address. To do so, login to the My Account Portal, select Other Services Virtual Fax, then click the cog for the fax box your email should be associated with.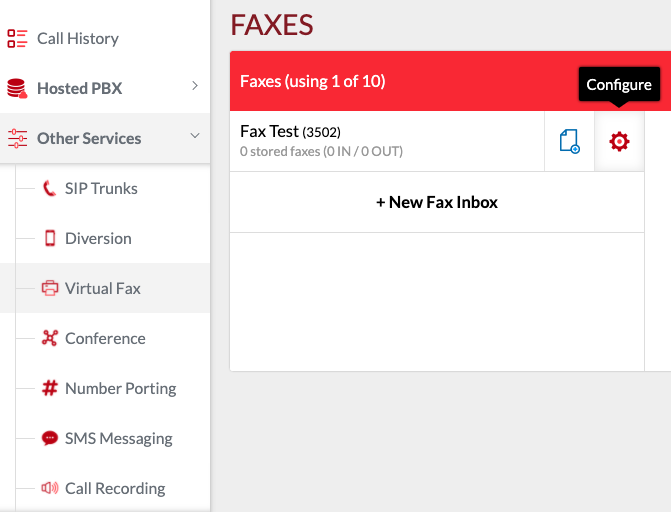 In the Email To Fax section, click the Add Email button, enter your email address, then click Update Fax Inbox.
The system will send a verification email to the address you entered, which you will need to complete before you can send a fax from this address.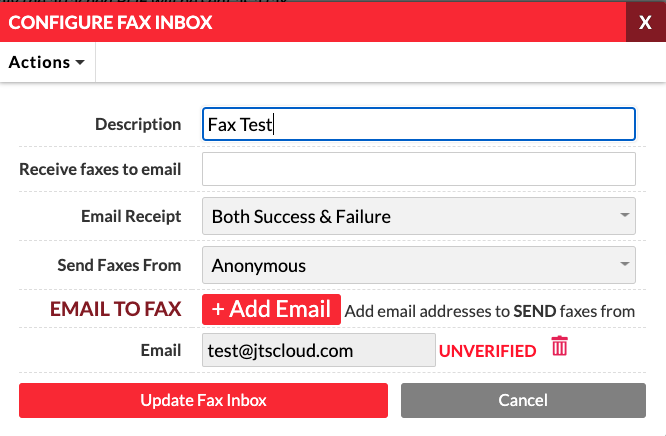 Please note that an email address can only be associated with a single fax box.
For more information on the available configuration options, please refer to Portal Guide - Virtual Fax