When you receive a voicemail, it will be automatically transcribed to text. This is a standard feature of the Voicemail offering and is provided at no additional cost.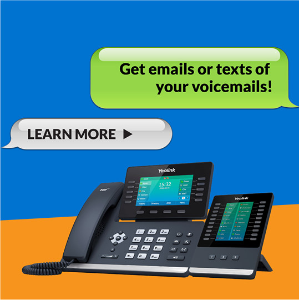 The transcribed version of your messages can then be accessed as follows:
It is displayed in the Portal under the Voicemail menu
It can be sent to your mobile number as an SMS Message
It can be e-mailed to you, along with the audio recording (as an attachment)
Use Cases
This feature makes it much easier to browse through your voicemails. It's often much quicker and easier to read a message than it is to listen to the recording.
Can I still access the audio recordings for my messages?
Absolutely! The recordings are still available via:
Download from the Portal
As an attachment to e-mail
By calling the Voicemail Number
Enabling and Disabling Voicemail to Text
This option is controlled from the
Voicemail Setup
screen.